Hello! It's been one year since I released my Floral Friend pattern! I didn't know it at the time, but this was the start of something new for me. Since then, I have put more focus and energy into pattern writing and I have learned a lot about myself in the process. The biggest lesson I have learned this year is to stay true to making what I enjoy versus making what I think others want. It's been a real balancing act, but leaning into the joy of making is the most satisfying and rewarding feeling. I haven't perfected this and I'm always growing and learning, but I hope that if you have made any of my patterns, you feel some of that joy too!
In celebrating this anniversary, I wanted to share a free pattern with you! I created this almost a year ago and I finally wrote it up - that's just how it is sometimes!
I always have a simple tape meaure near me when I crochet, but I felt like I wanted to jazz it up a bit. When I designed these last year, I was in full-on flower mode (you may have noticed that I have a few floral patterns lol) and so this is what I came up with! This is an easy pattern and it works up quickly! You may just want to make these for everyone you know...
First, you'll need a retractable tape measure. Here are the ones I use. I also attached a keychain to the back of my tape measure. This is optional, but great for securing to a project bag/backpack/purse/belt loop - or any other place you can think of. You can find the ones I use here.
You can use any yarn you like, but I find a worsted weight cotton (such as Lily Sugar'n Cream) works very well for this project. I have also used Lion Brand Rewind and Premier Parfait Chunky (affiliate link*) with great results!
See the full list of materials below. I can't wait to see what color combos you come up with! Happy crocheting!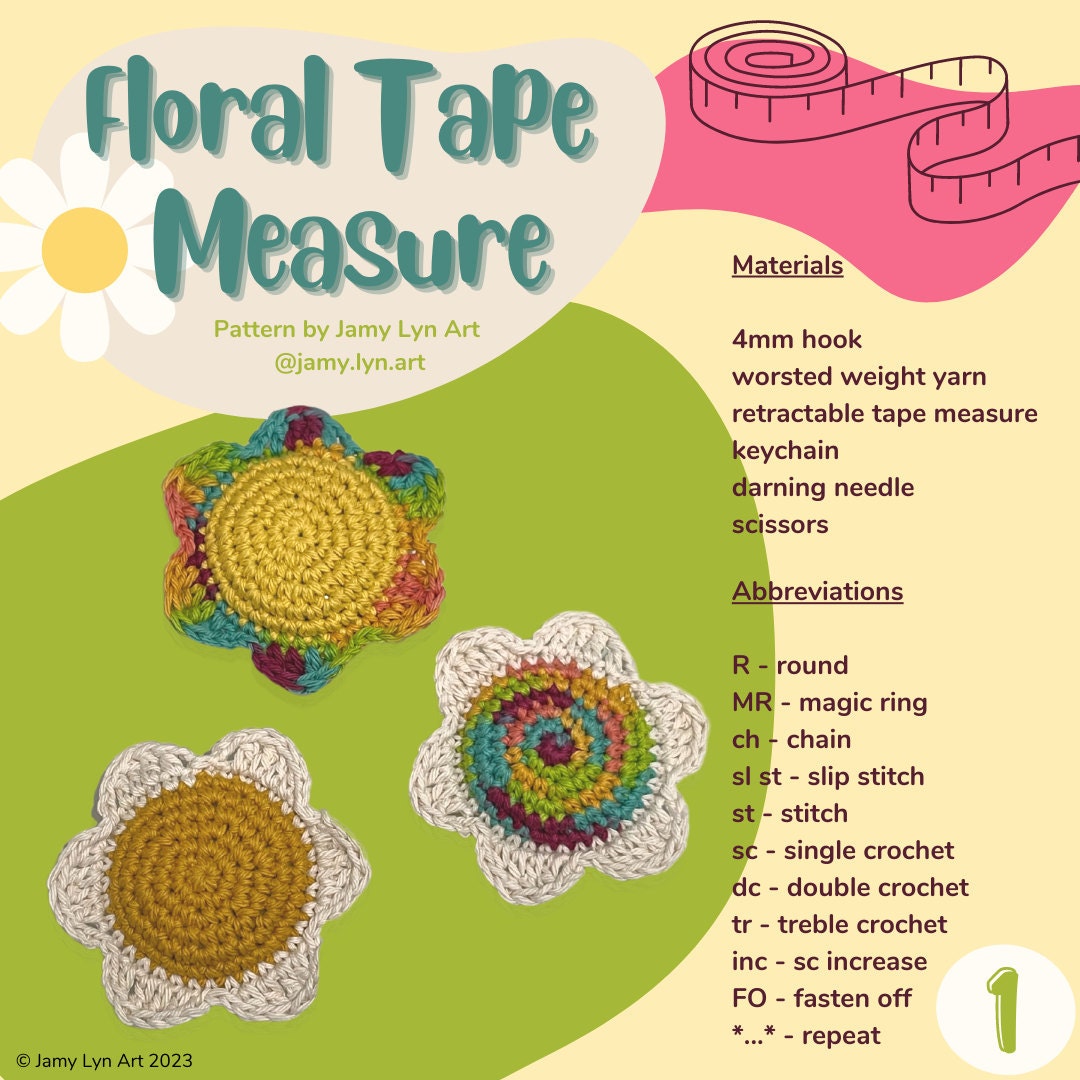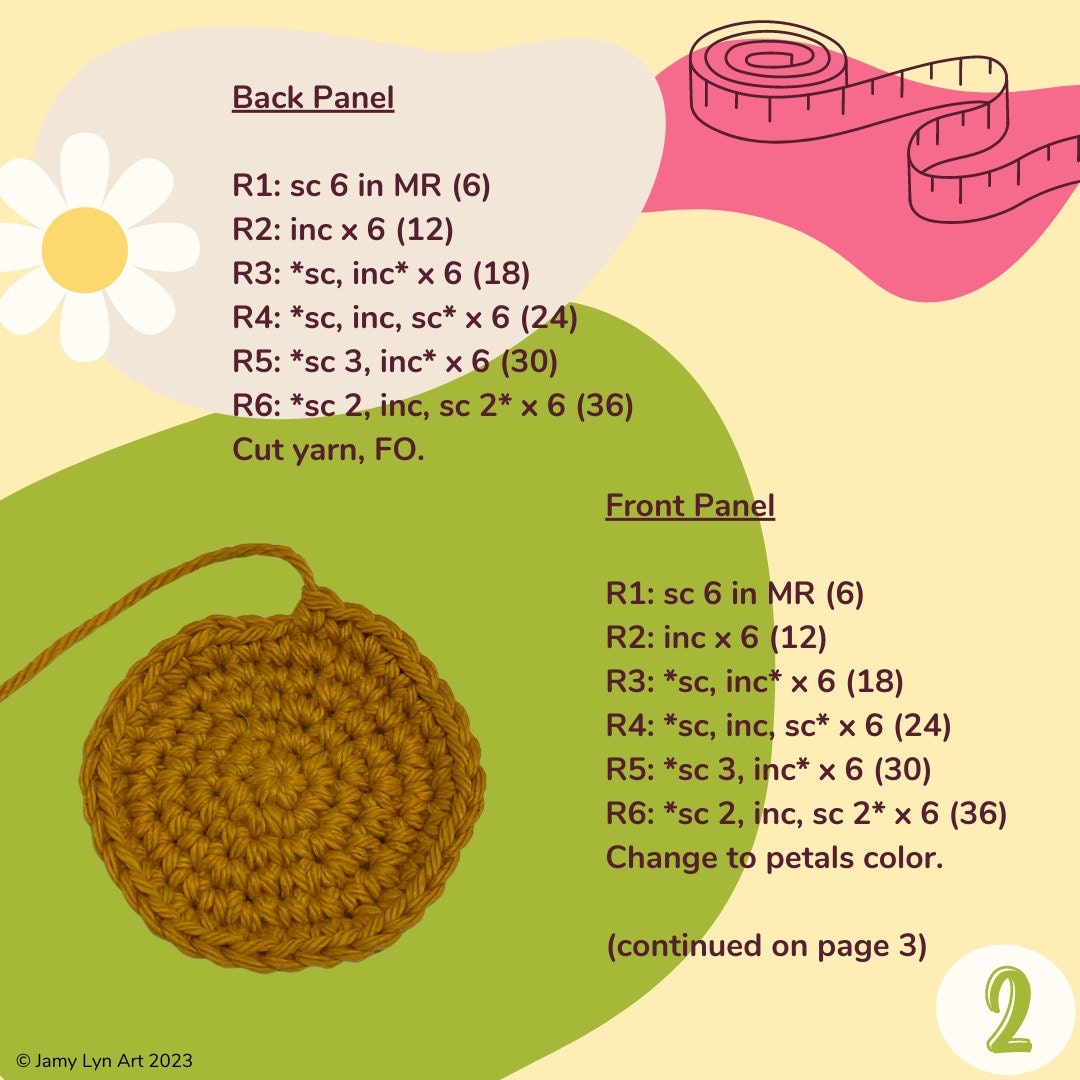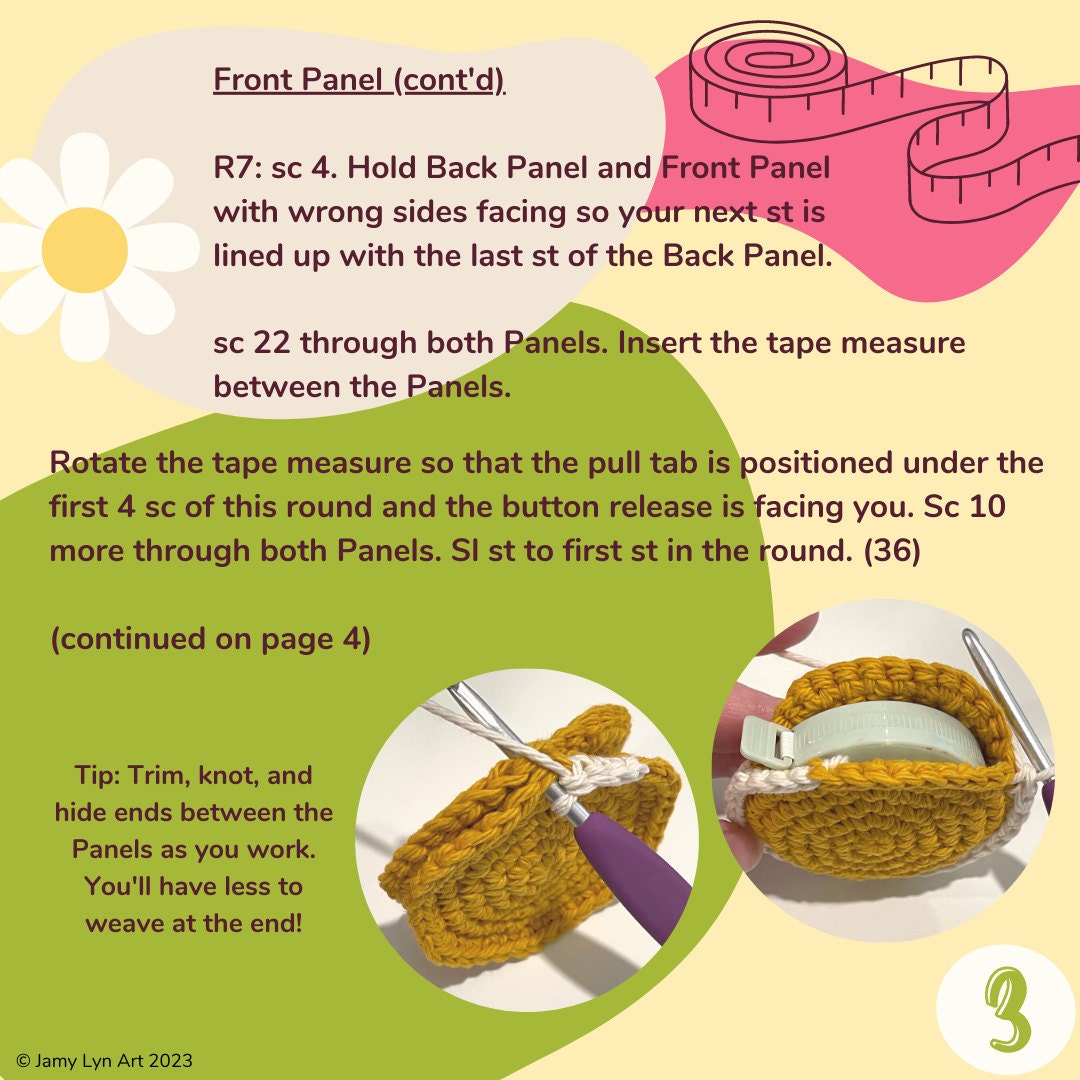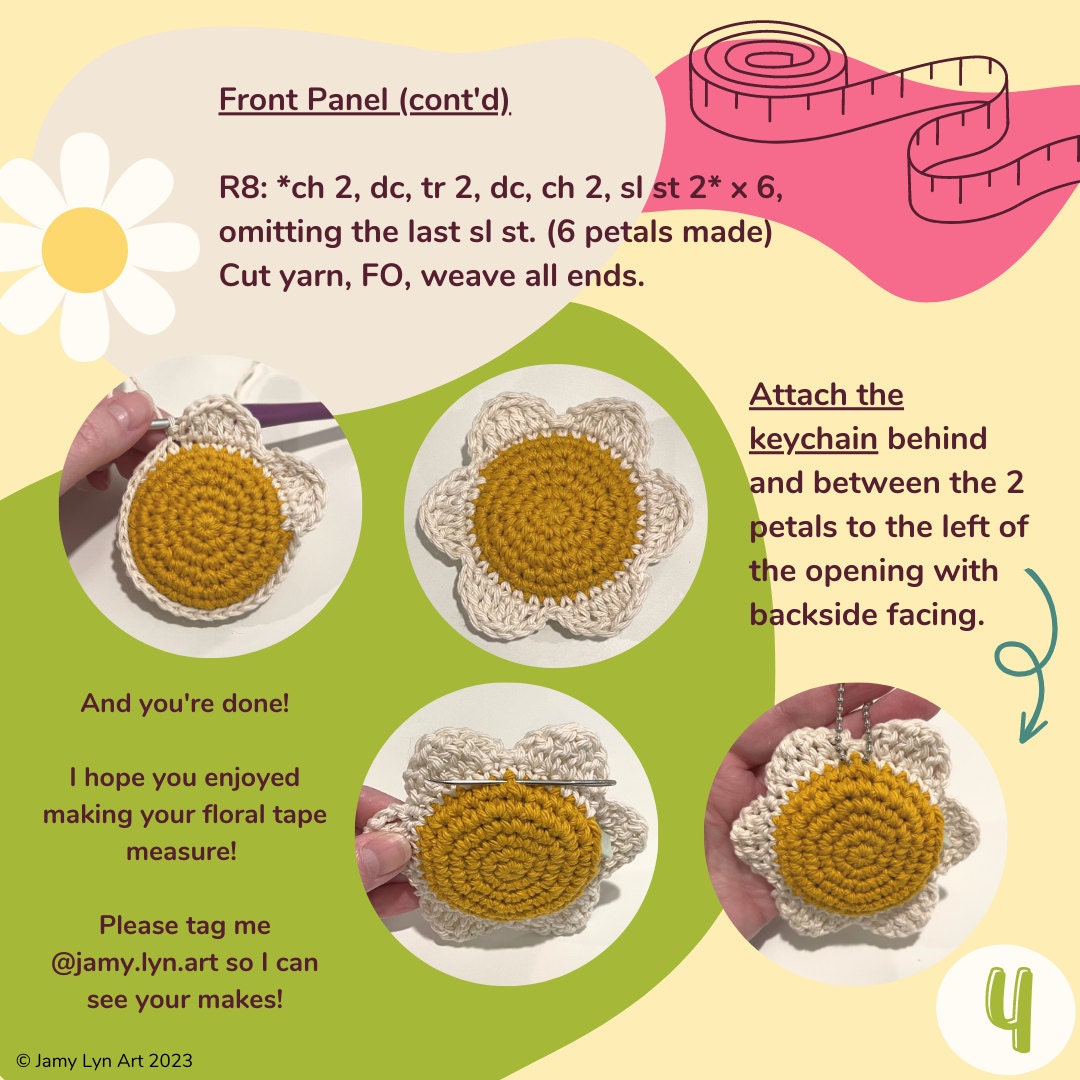 Thanks for stopping by! If you have any questions, please reach out!
-Jamy
*I receive a 10% commision when you use this link to purchase yarn.