Hello and thank you for being here!
I wrote up this pattern as a modification to my Forest Friend pattern which can be purchased here.
I wanted to make a small tree ornament in the same style as my Forest Friend, just without the added anthropomorphism! 
I hope you enjoy!
Notes:
The rounds that read "no change" are the same as the Forest Friend pattern.
Finished size is approximately 4.5" tall.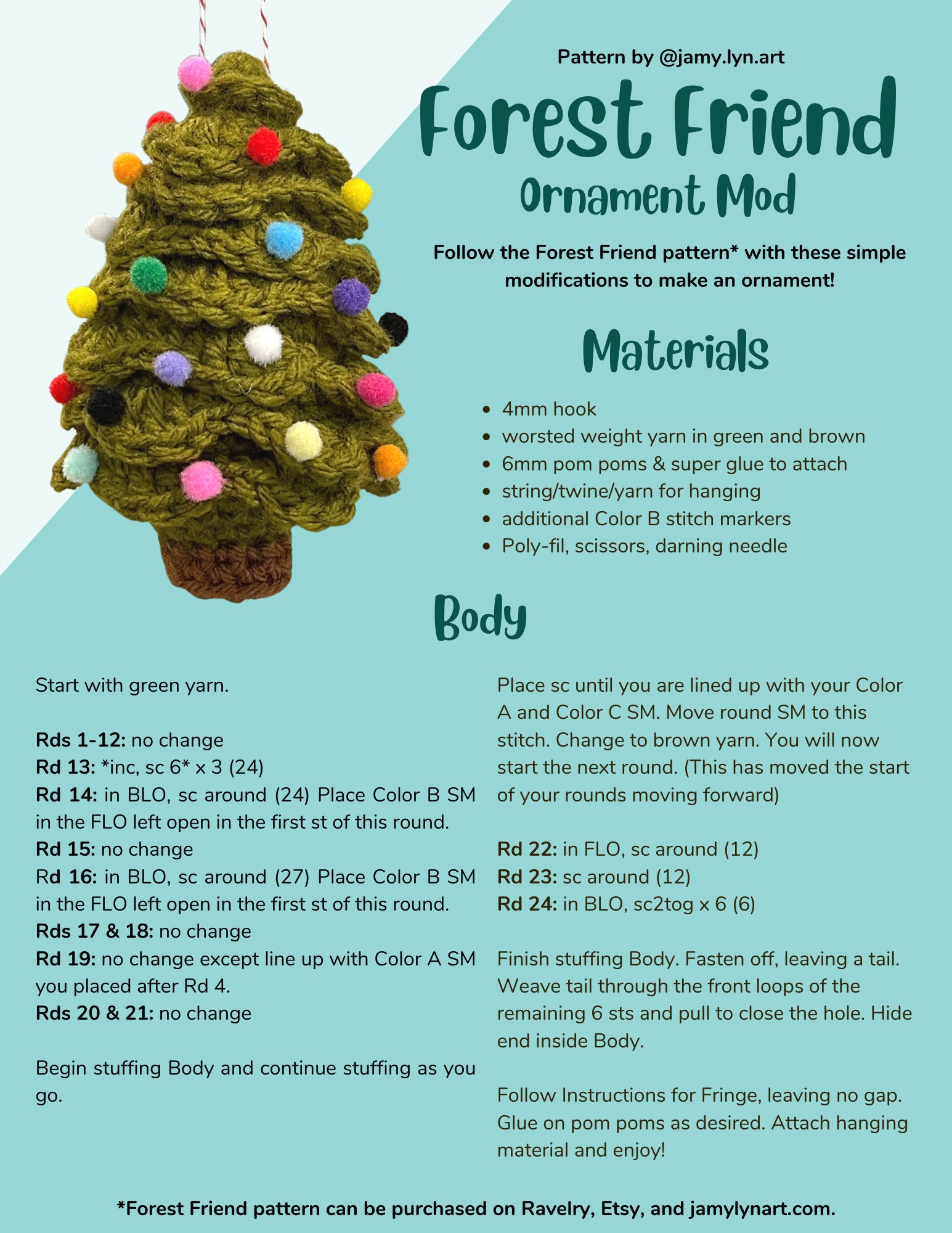 Thank you for your support!
-Jamy